Sometimes it's hard for us to imagine life and culture outside of our own neighborhoods, let alone our country.  But, hip hop as a culture has manifested in all corners of the globe.  Norway is no exception.
Norway has a bubbling hip hop scene.  The local hip hop scene includes Warlocks, Tommy Tee, Darkside of the Force, Punktum, Klovner i Kamp, Gatas Parlament, Tungtvann, Karpe Diem, Paperboys, Madcon, Thomax, and Erik og Kriss to name a few.  We wanted to introduce the rest of the world to some of Norways local acts.
Warlocks
Warlocks has been one of the most respected rap acts in Norway for almost two decades, and the group has also been heavily involved in the graffiti and b-boy scene in Oslo since day one. The trio, which was formed in 1992, consists of producer Hawk and the rappers Tech and Karma, who are twins. Warlocks released their debut album, "Lyrical Marksmen", on a local independent label (dBut Records) in 1995, and the intense street buzz resulted in a contract with Norway's leading rap label Tee Productions.
[yframe url='http://www.youtube.com/watch?v=j4LnzCJrNwY']
Tommy Tee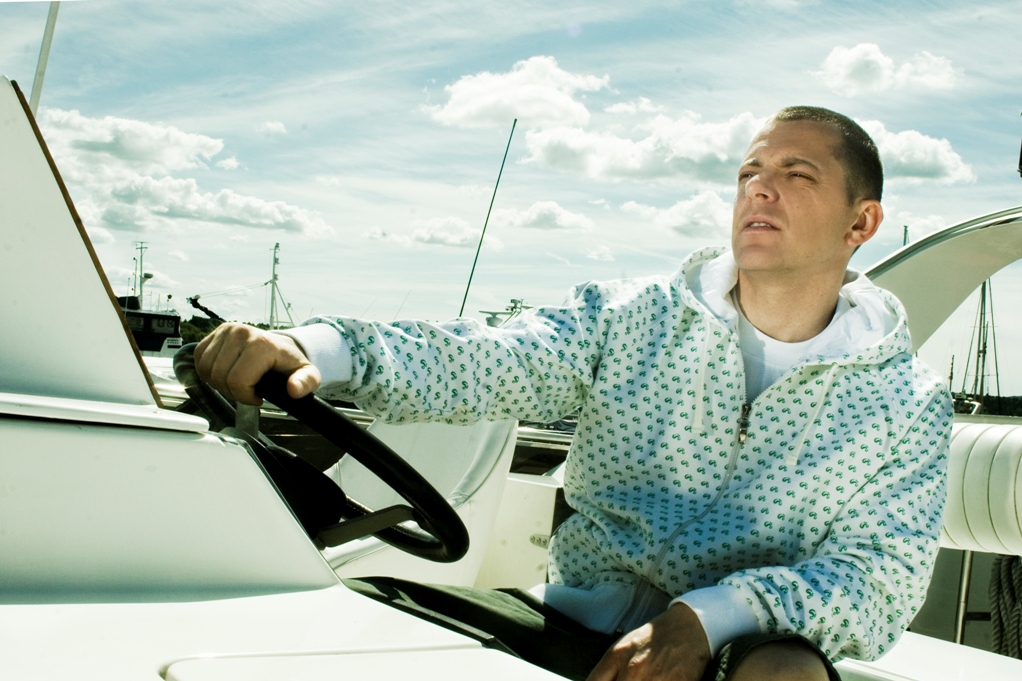 Tommy Flaaten , best known by his stage name Tommy Tee, is a Norwegian record producer, rapper, broadcaster, record executive, concert promoter and magazine publisher. He is known as the godfather of Norwegian hip hop. Tee owns the label Tee Productions, which is located in Oslo, Norway and is Norway's leading hip hop label. As well, he publishes Norway's only graffiti magazine and hosts a weekly national radio program.
[yframe url='http://www.youtube.com/watch?v=RYvAIl_jpLs']
Darkside Of The Force
Darkside Of The Force is a Norwegian hip hop band made up of the half-brothers Oscar Sepulveda and Salvador Sanchez along with DJ Breakneck. They currently reside in Kristiansand, Norway. In 1998 they released their debut album Darkside Of The Force. On May 8, 2006, they released the follow-up El Dia De Los Puercos. This album gained them Spellemannprisen 2006 in the hip-hop category.[1] Their single "Indigenous flow" was nominated for the 2009 NME Awards.
[yframe url='http://www.youtube.com/watch?v=OfSAOrF8JoM&playnext=1&list=PLE57067A2D27D6435′]
Gatas Parlament
Gatas Parlament (English: Parliament of the Street) is a Norwegian group of rap artists. It consists of the brothers Aslak and Elling Borgersrud and DJ Don Martin. All three have strong left-leaning political views, and make their feelings on many things, including American president George W. Bush, a common motif in their lyrics.
Elling Borgersrud has stood for national election as a minor political candidate for the Red Electoral Alliance.
[yframe url='http://www.youtube.com/watch?v=iV4_kG0aIfY']
Paperboys
Paperboys is a Norwegian hip hop-duo consisting of rapper Øyvind «Vinni» Sauvik and DJ Ole Aleksander «Pope Dawg» Halstensgård. The duo has released four albums and their debut included Barcelona, a collaboration with Madcon which was a hit in Norway. After this they've several hit singles in Norway, including "Moving Up" Featuring Keith & Kleen Cut, "It's Paper", and their most recent hit, "Lonesome Traveller", and they also collaborated with Madcon on their European hit "Back On The Road". The band won the hip hop Spellemannprisen in 2002 and 2005.
[yframe url='http://www.youtube.com/watch?v=R6oAx1x0gwI']
Madcon
Madcon is a Norwegian Hip Hop duo formed in 1992 by Yosef Wolde-Mariam and Tshawe Baqwa.
They are well known from the Eurovision Song Contest 2010 Interval Act, in which they performed their hit song "Glow". Madcon quickly established themselves in the Nordic music industry, and supports various international superstars like Destiny's Child, 50 Cent, Alicia Keys, Wu-Tang Clan, Xzibit, Saian Supa Crew, Clipse, Redman (rapper), and Busta Rhymes. Madcon supported the latest official European tour with Gang Starr.  Madcon released their first single, "God Forgive Me" in 2000 (Virgin Records), but their first commercial breakthrough came with the hit single "Barcelona" in 2002 with long-time collaborators Paperboys (on the Bonnier Amigo record label). In 2004, Madcon released their first official album "It's All A Madcon" (AA-Recordings/Bonnier Amigo), for which they won a Norwegian Grammy and several other awards. In 2005, Madcon were TV personalities on the Nordic music channel The Voice, while working on their music in the studio. The show "The Voice of Madcon", a behind-the-scenes of the duo, was a great success for both Madcon and the network. At the end of 2007, Tshawe was invited to take part in the popular Norwegian version of Dancing With The Stars, and was the last winner.  Their second album, entitled So Dark The Con Of Man, was published in 2007 on 3 December. In the United Kingdom, at the RCA, the album charted on the UK album charts at number 137th  In Norway, the album was certified gold in 3 hours and platinum in 3 days. The album featured soul singer Noora Noor and Paperboys on two of the songs. In 2008, Madcon published a cover version of a 1967 Four Seasons Song "Beggin'", earning the group several # 1 chart positions in Europe (including France, Portugal, Norway and Russia), and a global position # 2 on the European Billboard Hot 100 chart. In addition, they achieved 9 x platinum in Norway, and were No. 1 on the official Norwegian sales charts for 12 weeks, making "Beggin'" one of the biggest hits of all time in Norway.  Madcon's cover of "Beggin'" was created by 3Elementz, who also produced the other singles "So Dark The Con Of Man ", and all tracks of the" Inconvenient Truth "album. They led the World Music Awards on November 10, 2008, and won the World's Best Selling Norwegian Artist Award. After several negotiations, Madcon's label (Bonnier Amigo) signed a licensing agreement with Sony BMG for Central Europe, Great Britain, Australia and New Zealand, Universal Republic in the U.S., Warner Music in Spain , and Just Music in South Africa. Madcon have also hosted the Norwegian version of Don't Forget the Lyrics!, "Kan du Teksten?" on TV 2 (Norway). Their third album, "Inconvenient Truth" was released all over Europe in early to mid-2009, and the group saw other major releases, including in USA, Japan and Australia.  Their song "Glow", was the background of the "Eurovision 2010 Flashmob dance" music video that aired in the Eurovision Song Contest 2010 Interval act.
In 2011, during the gala awards ESKA Music Awards 2011 in Poland, was awarded the International Band of the Year.
[yframe url='http://www.youtube.com/watch?v=1h96Qo0tRBQ']
I honestly have to say I was surprised by the talent in Norway.  The videos we posted only scratches the surface of whats out there.  We wanted the world to know that the culture is truly world wide.  We were said to be just a fad at one time, but how can a culture so relative to everybody across racial, national, and social boundaries be a fad?
Just by listening or watching these videos the similarities are obvious.  The rhyme scheme, the delivery, even the style of beats show that hip hop as a culture and rap as a part of that culture are wide spread.   Don't let this be the end of your discovery process.  There's so much more information out there about our culture and we will be bringing more of it to you right here.