Ms. Lady Blogga went to Rock The Bells and did it up to the fullest.  She also let us know how it was from her up close point of view.
On Saturday, Hip-Hop invaded Governor's Island in a major way. Rock the Bells 2010 was on deck and it was the best Saturday I had spent in awhile. Great music, great company and best of all, I witnessed the return of Lauryn Hill. Yes, Lauryn Hill, whom we have been summoning back to existence since I started Tweeting last year, finally blessed us with her presence. Since this is the biggest RTB news, I will start with her. I have been hearing people's opinions about her performance. Now I am going to give you mine. Granted, she is not the Lauryn we knew from '95 but, she can still do the damn thing. No, her voice is not the same but she can still flow. She took us through her hits with re-vamped beats and melodies. I caught up with Ms. Hill backstage where we had a brief chat. The area backstage was hectic so we had to do things quick and when we could get it in. She basically expressed to me that she had been to "hell and back" but that she "remains positive". I made sure to tell her that she is almost a daily conversation topic when discussing the best female rapper. The smile on her face made me wanna cry. She shook my hand and said. "Thank you sis. I appreciate the love folks are sharing with me here today. I really am." And then she went about her way. The look in her eyes still seemed distant. I can't imagine what she went through but it definitely took it's toll.
Lauryn Hill performing "Ready or Not"
*wipes tears* Okay enough of that…
Old school represented as usual. Eric B and Rakim, KRS-One, Slick Rick (and his entourage of chains) all represented their respective albums, performing the classics. It is a shame that albums are not created like those any more. People are focused on the single, not the album.
The show was on point from beginning to end. Aside from seeing Miss Hill, I was excited to see A Tribe Called Quest. Their set was amazing. Their energy was through the roof. I dug deep into the "lyrics learned" section of my brain and went in as if I was a member of the group. They went through all the classics, "Bonita Applebaum", "Scenario", "Electric Relaxation". They did a J. Dilla tribute and out of the mouth of Q-Tip, "J.Dilla The best producer ever…" while Swizz Beats stood on the stage… LMAO
Tribe performing "Scenario, Check tha Rhyme"…
The Wu shut it down as usual. If you have ever been to a Wu show, you know what it is. With the entire Clan in tow, including Old Dirty Bastard's son who performed his father's parts from the songs on the 36 Chambers album. He looks and sounds just like his father. It is a little freaky.
Wu performing "Da Mystery of Chessboxing" with an appearance by lil ODB
A Wu performance is definitely something you have to see. Outside of the Dogg Pound, they are the only other Rap "Group" that can deliver a hardcore performance. Then Snoop moved through Doggystyle and enlisted the help of the Dogg Pound usual suspects. Warren G, Lady of Rage and RBX were also on hand to perform. It was amazing to see this crew, created so many years ago, still come together and deliver a Class "A" performance. Snoop did the damn thing, long blue bandana suit and all.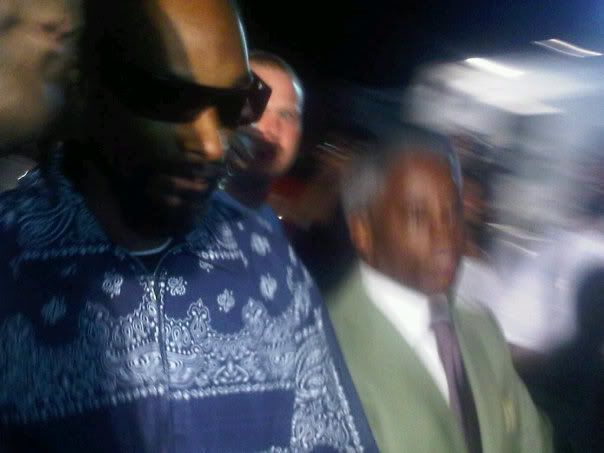 Snoop on his way to the stage, focused on tearin' it down
Snoop doin' the damn thing… "It Ain't no Fun"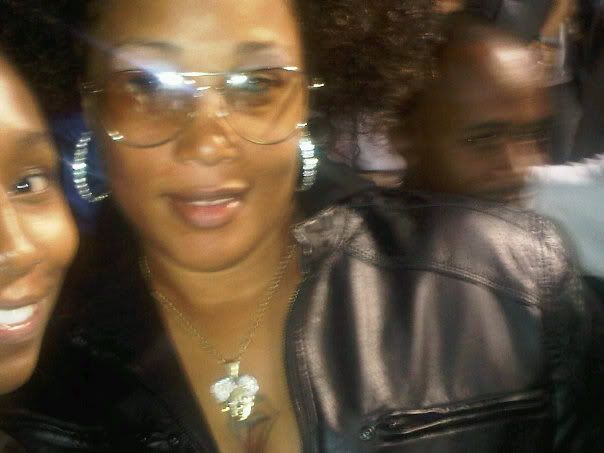 Ladies Rage and Blogga playing with the Blackberry taking self pics before she hits the stage.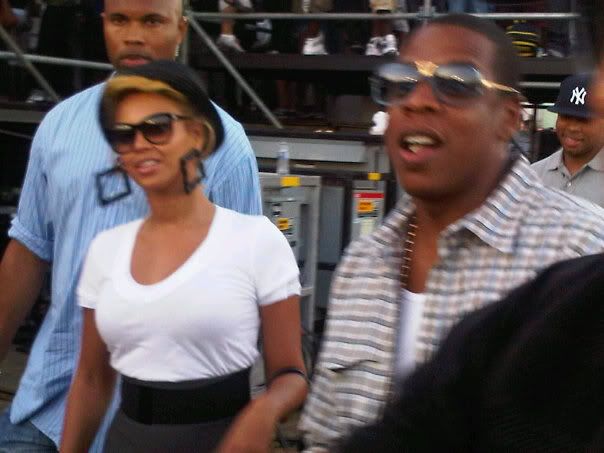 Jay and Bey…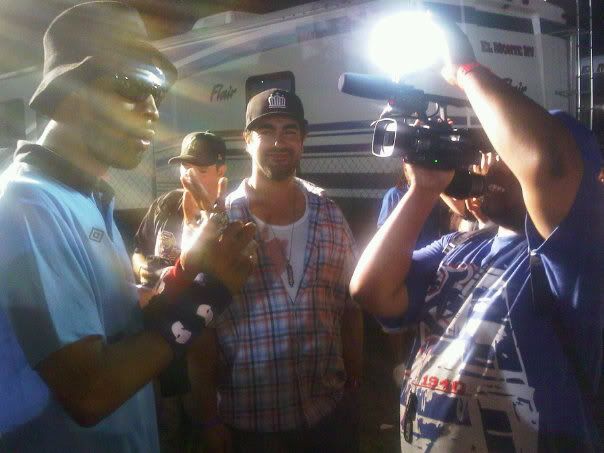 RZA choppin' it up with my camera ace
@IRunsNY
I did a few interviews and have a few cameos on film. Footage coming soon!!! There were a lot of people on deck to see the show as well. Jay and Bey, Swizz and Alicia, Chris Rock, John Legend, Mary J. Blige were all backstage enjoying the show. Rock the Bells is a show that I make it my business to attend. If you have never been, you need to re-evaluate your love for music and get to one.
Did you go to Rock the Bells?  How was it? 
Leave a comment
and let us know.